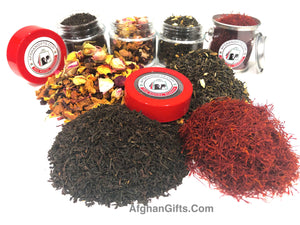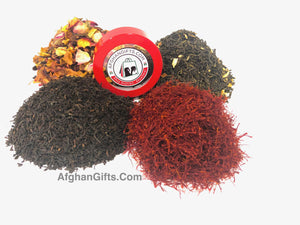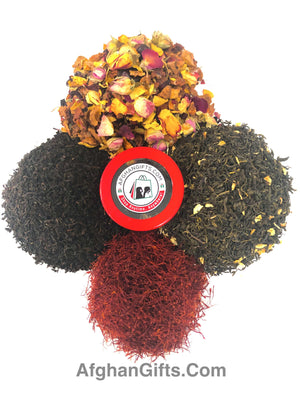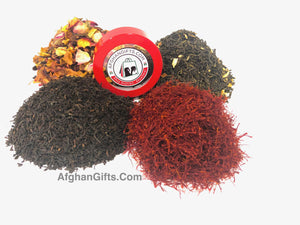 Ultimate Gift Pack - Afghan Saffron & Tea Collection
Give the ultimate Gift Pack of authentic Afghan Flavours and memories. This pack includes all our favourites as  following:
- 1 Afghan Saffron Jar (7 g)
- 1 Jasmine Green Tea (29 g)
- 1 Earl Grey Tea (29 g)
- 1 Turkish Love Tea (29 g)
A fragrant and soothing blend of premium Saffron and Teas, packed in airtight glass jars for preserving freshness. The gift pack comes ith a luxury gift box.